Title: THE GAME
Pairings: YunJae / YooSu [expect the unexpected]
Ratings: NC 17 [OMG 0_0] just to be safe.
Length: 1 /?
Genre: Angst, romance, fluff, smex (//0_0//)
Summary:
Each and everyone of them would have moaned louder, complained better, moved faster, if they had known the dangers the game could come forth with. If they had known, there are things better kept as secrets, desires better remained as fantasies, places better stayed unexplored, words better left untold and pleasures better off unknown.
Only if they had known.
Obviously
They didn't know.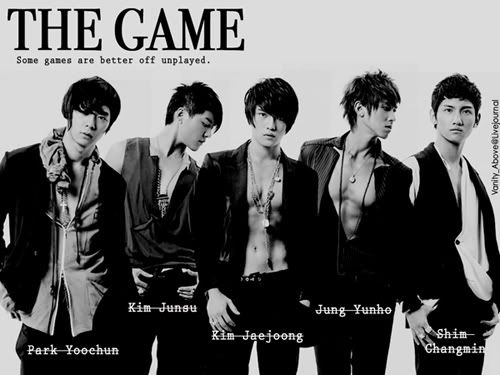 THE GAME : PROLOGUE :
http://vanity-above.livejournal.com/7212.html#cutid1
(
THE GAME : LET THE GAME BEGIN
Collapse
)
Guys thank you soooo much for the comments, it really encourages me to write faster <3
I hope you guys enjoy this chapter ^^
COMMENTS ARE L.O.V.E
Author: Indri AKA Sakura_bloom AKA Vanity_Above